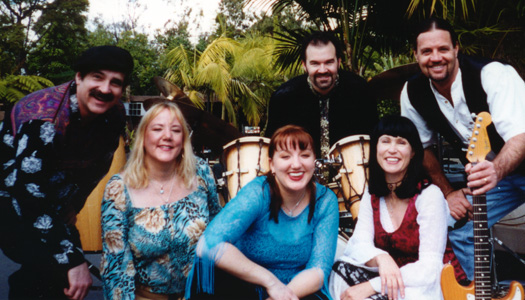 Swamp Fever is a high energy band performing Cajun and Zydeco songs, and has a very polished sound that is a product of their obvious enjoyment of playing music together.
The band brings new vitality to traditional songs while adding new songs and fusing it all into unique high-energy, Louisiana music incorporating cajun, zydeco, zydecajun, swamp-pop and other musical styles. This music is great fun for dancing. In fact, the upbeat grooves are almost irresistable.
The musicians obviously thoroughly enjoy their role as performers, joking with the audience in between songs and deriving even more energy from the crowd. The band supplies visual excitement that is just as energetic as the music.
Though many of the songs Swamp Fever performs date back decades, everything about the music is stimulating and fresh, and, of course, many younger listeners have never heard this kind of music before.