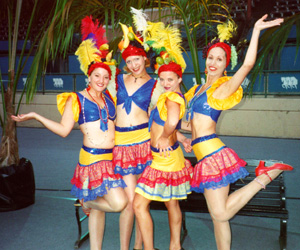 THE PARTY GIRLS incite contagious warmth, fun & enthusiasm into every performance! Charismatic & exciting, they lead the audience through dances, such as the Limbo, the Conga Line, the Jamaican Butterfly, & the Electric Slide.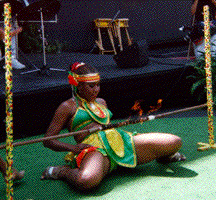 THE FIRE DANCER, originally from Trinidad, is a fire eater & limbo dancer extraordinaire. Strong, graceful & extremely limber, she performs in a hypnotically intricate interplay with the drums. She entrances her audiences with amazing artistry as she glides seemingly effortlessly under a flaming limbo pole literally inches off the ground!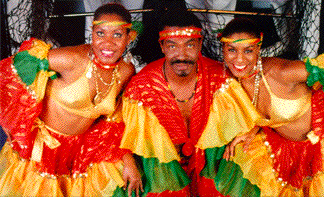 THE CARIBBEAN DANCE SHOW is a riveting tropical experience featuring authentic Caribbean dancers & Fire Eaters performing the Fire Limbo, the Glass Dance, the Nail Dance, & beautiful traditional Caribbean dances, as well as audience participation.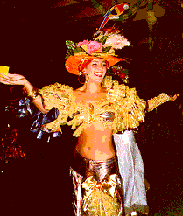 CARNAVAL provides a customized Caribbean / Brazilian Carnaval theme with costumed entertainers & dancers. You can even have costumes, masks & props for your guests!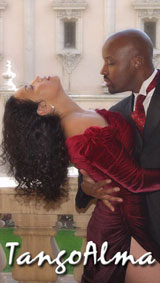 TANGO ALMA are known for their sensuality, storytelling abilities, and expressive improvisation, they are two of San Diego's most popular Argentine Tango performers. Let the sweet embrace of the Tango spice up your event.