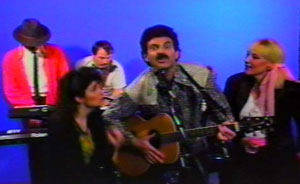 MA BELLE & THE RINGIE DINGIES
50's - 60's Revue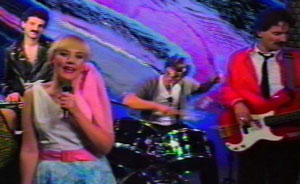 Many Americans look back on the 50's as a simpler and wholesome time, of prosperity, cherry cars, and the birth of Rock & Roll. This period, merging with the early 60's, also gave rise to Motown, folk-rock, surf, and the British sound.

Encompassing all the great styles of this era and more, Ma Belle & the Ringie Dingies present a powerful, light hearted, nostalgic show for your entertaining and dancing pleasure.

The band performs in authentic dress of the 50's (poodle skirts & bobby socks, leather jackets & plain white T-shirts, etc.).




Bandleaders Ron & Sabrina
(aka Ron Von Zipper & Ma Belle)


---
THE GANG BONGERS





A colorful, warm-hearted take-off on the 60's.

In this time of humanitarian idealism and radical experimentation, musical artists stretched their wings, some soaring higher and higher in their quest for enlightenment, free love, or.... a buzz.

Wearing appropriate 60's duds (long hair, tie-dyes, fringes and bell-bottoms, mini-skirts and boots, head-bands, bangles and love beads, nehru jackets, etc.) The Gang Bongers become 60's personas, staying in character throughout the show with catch-phrases and tongue-in-cheek humor.

MP3 Audio Clips




"What a long strange trip it's been!"
Trucking - The Grateful Dead